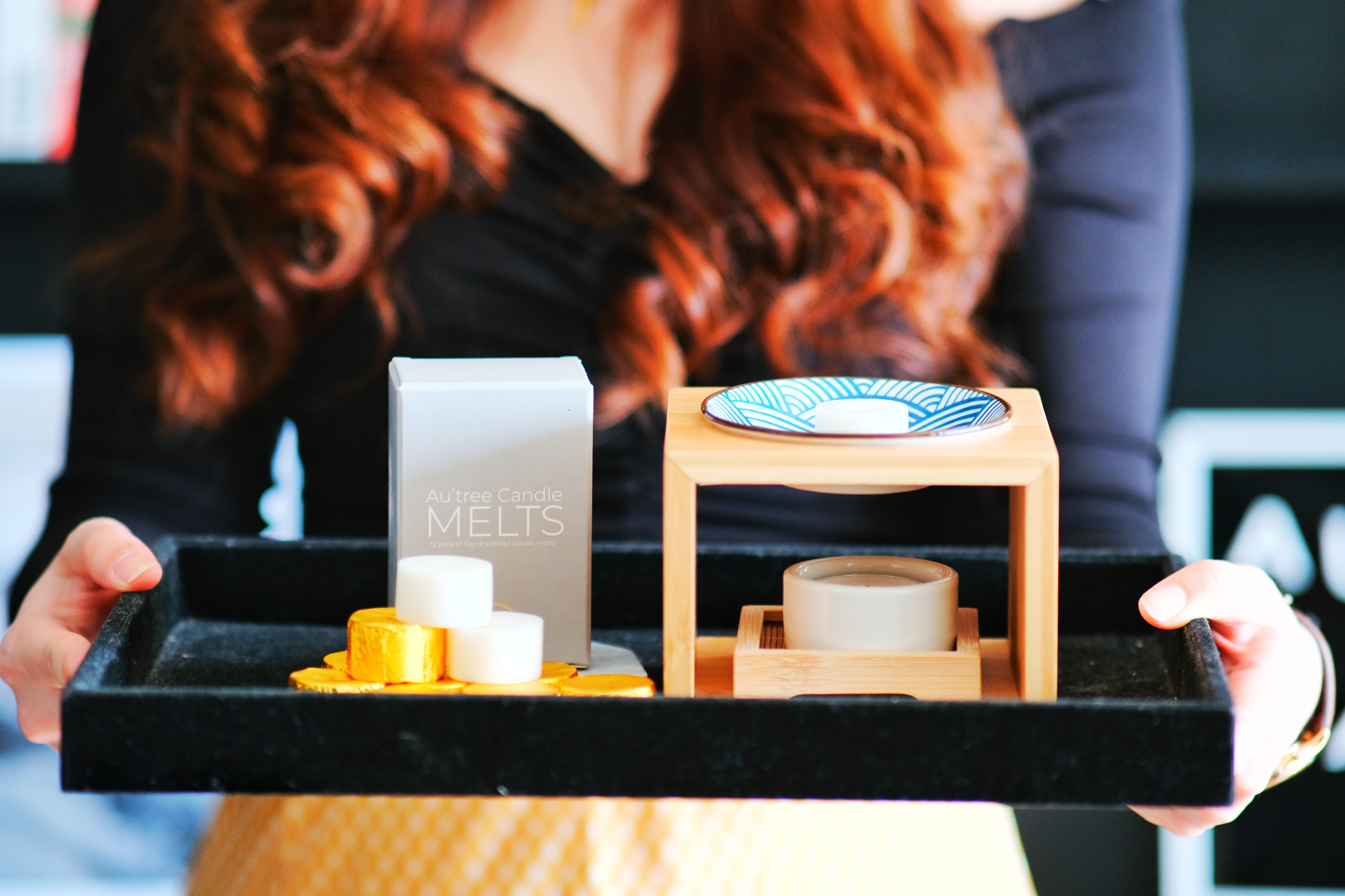 Welcome to Au'tree Candle! Are you ready to experiment with scent?
A lot of emphasis is put on what we eat, the music we listen to, how our homes look and our clothes feel. But what about how our space- our homes, our offices, our cars-smell? Imagine how much more enjoyable our lives would be if we paid even half as much attention to our sense of smell as we do our other senses! Simply put, your nose is feeling left out.
In Au'tree Candle, we believe that scent plays a key role in our daily experience. We want to help you use the magic of custom aroma to create those experience of maximum enjoyment at high quality and affordable price. You'll be amazed at how consciously crafting the scents that surround you can enhance day-to-day life.
From our humble beginnings, and with passion on our side, Au'tree Candle was born in 2019. The name Aurum Tree (Au'tree) originates in Latin word, Aurum for gold, a golden tree, we want our products to reflect luxury, long lasting, environment friendly, life of being by a golden tree. To us, tree is nature and our business is our life.
We offer hand-poured candles with scents ranging from unique to spicy to masculine to floral and beyond. Each product is made in small batches by slowly melting wax and infusing it with finest oils and/or botanical. Once combined, the mixture is carefully poured into moulds and stored for curing. The products are then packaged.
We use natural wax, pure essential oil/fragrance oils, cotton wicks for a candle that is long-lasting, clean burning, and true to scent.