Regular price
Sale price
RM79.50
Unit price
per
Sale
Sold out
Share this
With a sleek wood-patterned exterior that won't distract from your existing decor, this all-new Wooden Aroma Diffuser is an elegant addition to your space that can also be carried along with you wherever you go! Specially designed to be portable with its compact and minimalist cylindrical body, our aromatherapy diffuser is the perfect companion to bring along with you wherever you go, plus it'll lend your space a touch of practical elegance. Plug it into a laptop, phone charger, car phone charger or even a power bank and get an instant mist of refreshing aroma no matter where you are. Add several drops of your favourite essential oil into the water tank to enjoy aromatherapy treatment. Advanced ultrasonic vaporizing diffusion technology quietly releases a soothing fragrant mist. A safe automatic shut-off system protects the product from damage. Beautiful mood light to relieve stress while you are driving or at work. You have the option of just using the diffuser without the light. 
Product Specifications: 
Dimensions

75 *130mm

Weight

158g

Power

5W

Voltage

5V/1A

Length of Cord

Approx. 1m

Capacity

70ml

Light

7 colours

Timer

30M/60M/120M/180M

Material

PP

Application Area

About 10~13m2

Accessories

USB*1; Manual*1

Warranty

Basic Plan - 2 months 


ATPP (Aurum Tree Protection Plan) Protect up to 6 months

CLICK >>>LEARN MORE ABOUT ATPP
Note:
1. This diffuser is powered by USB; the adapter is not included in the package.
2. When using in cars, please use car adapter with 5V 1A. When using laptops, please use with USB 3.0 Port.
3. The diffuser will automatically shut off when water level is low (When making a sudden stop while driving, water may pour out and diffuser may auto shut off).
View full details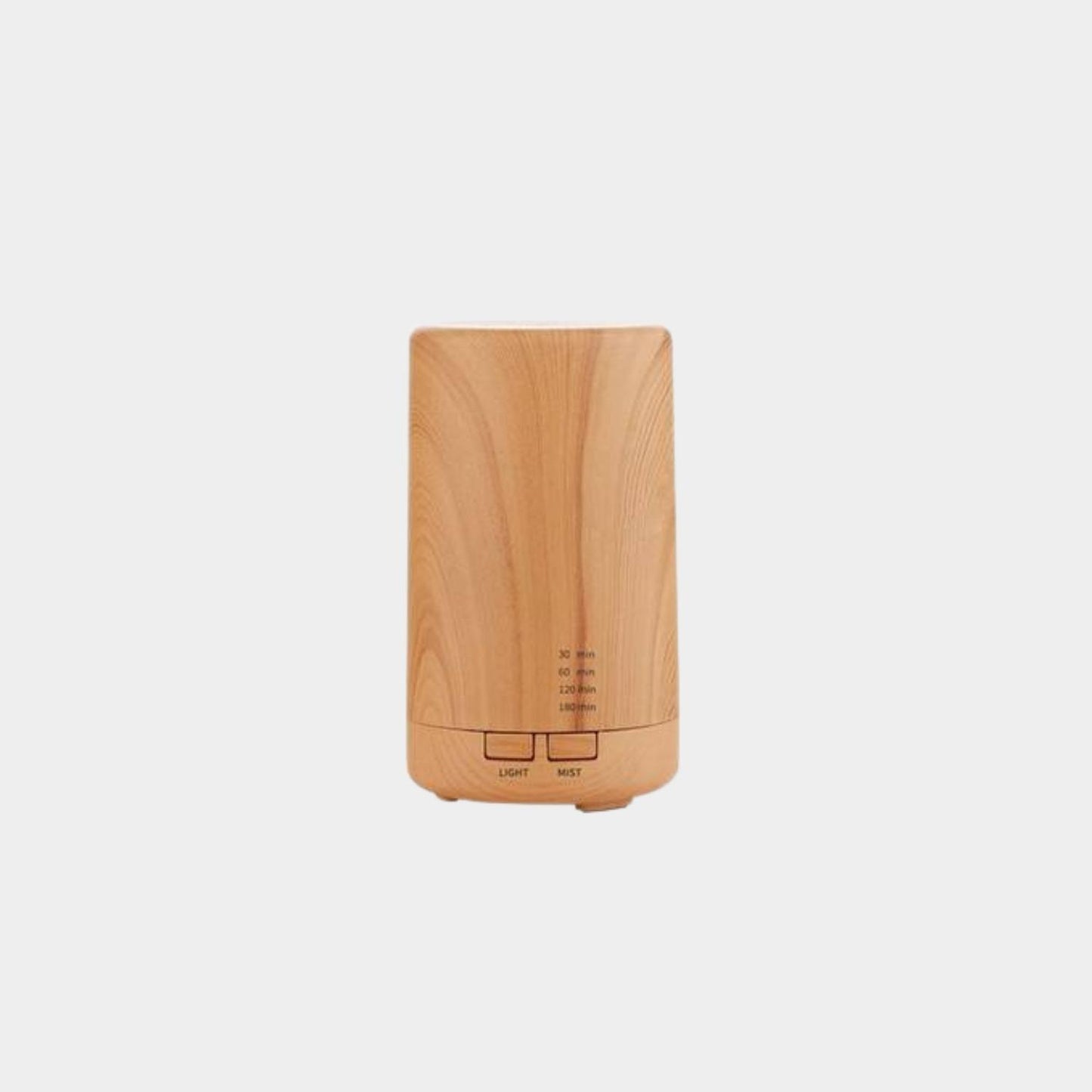 Greeting Card

Buying a gift for someone special? Complete your present with a greeting card and a personal heartfelt message.

Add to cart

Honeycomb Wrapping

The honeycomb paper wrap is a spectacular option when you want something far more sustainable and beautiful. It is made of Kraft paper- fully recyclable and biodegradable.

Add to cart

Paper Bag

Au'tree paper bag for all your gifting needs. 

Add to cart