Regular price
Sale price
RM45.00
Unit price
per
Sale
Sold out
Share this
Sun & Young Focus & Memory essential oil roll-on is a refreshing pick-me-up when you need little help to focus on the task ahead. This stimulating blend combines 100% natural pure essentials oils of cedarwood, peppermint and citrus brings you stay positive, motivated and achieve. Keep on your desk during periods of intense concentration or when a clear, balanced mind is needed.
Sun & Young Focus & Memory 滚珠精油特别提供给希望提升专注及促进思绪清晰的人士。这结合了雪松、薄荷和柑橘的 100% 天然纯精油,让您保持积极、积极和成功。把它留在您的的办公桌上,并作为在高度集中或需要清醒、平衡的头脑时的小帮手。
Sun & Young Focus & Memory Essential Oil Roll-On Benefit 滚珠精油的主要功效
Enhance and sustains concentration




提高和维持专注力




Helps to clear the mind and increase mental clarity




帮助促进思绪清晰




Calming and balancing




缓和平静思绪




Pocket size




滚珠瓶包装,方便使用



Directions 使用方法
Roll onto pulse points at the temples, neck or behind ears. Can also be used on the wrists or back of hands and inhale deeply. 
涂抹在太阳穴、颈部或耳后手腕。也可涂抹于手腕或手掌并深吸气味。
View full details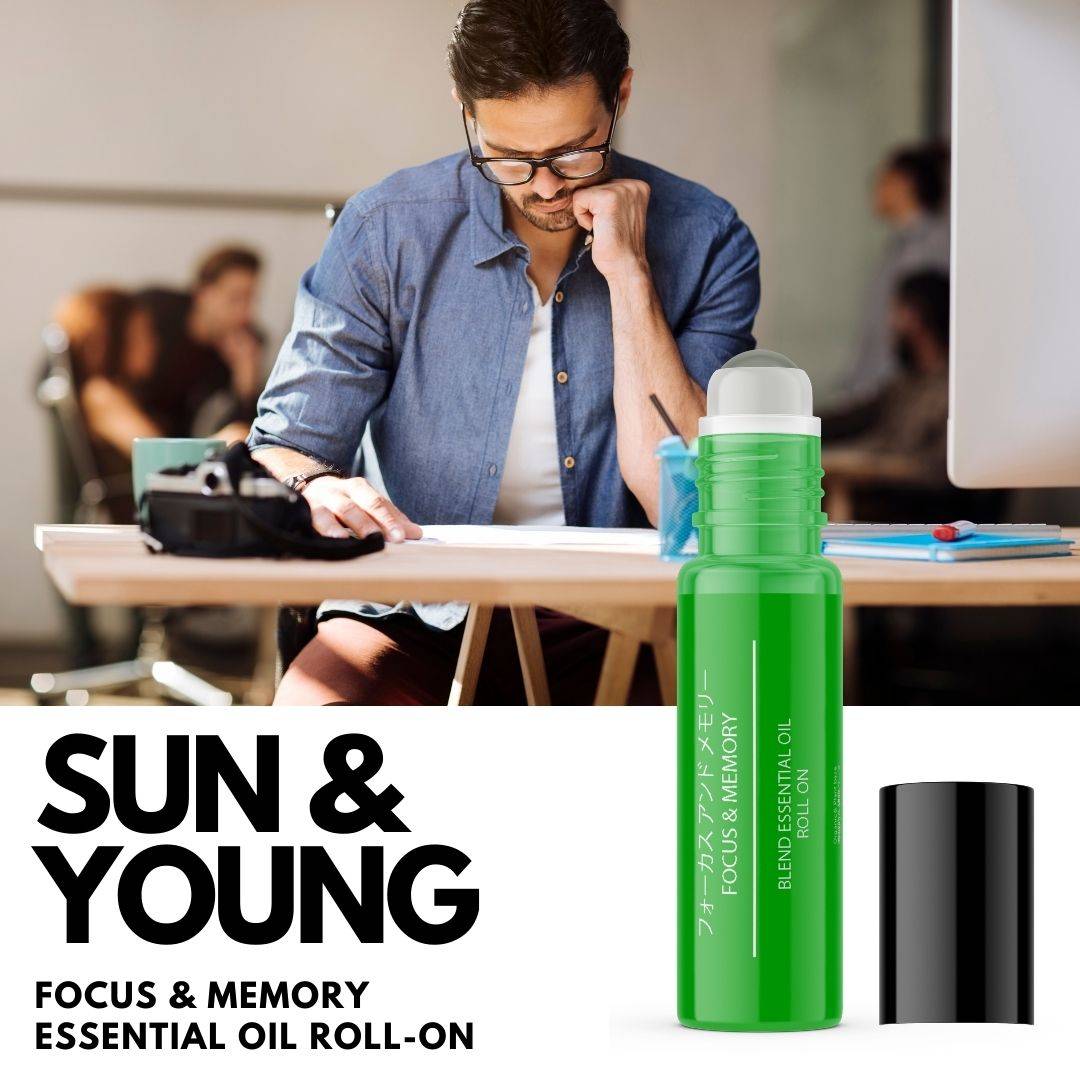 Greeting Card

Buying a gift for someone special? Complete your present with a greeting card and a personal heartfelt message.

Add to cart

Honeycomb Wrapping

The honeycomb paper wrap is a spectacular option when you want something far more sustainable and beautiful. It is made of Kraft paper- fully recyclable and biodegradable.

Add to cart

Paper Bag

Au'tree paper bag for all your gifting needs. 

Add to cart