Regular price
Sale price
RM15.00
Unit price
per
Sale
Sold out
Share this
Au'tree Room & Linen Spray instantly enhances a room, leaving the desired intensity of fragrance floating in the air or add fragrant on clothing, linen, furniture and bed linens and pillows.  
The Heritage Garden scent throws a multitude of green, fresh, zesty notes which are fresh and exciting. It's just like brushing past the tomato plants in your garden, smells just like the real thing. A wonderful, bright, clean scent. 
▢  Olfactory Notes : Bergamot, Grapefruit, Tomato Leaf, Apricot
▢  Olfactory Family : Green
▢  Size : 30ml
Directions For Use

Au'tree Room & Linen Spray instantly creates a perfumed atmosphere in a room. Use daily on your bedsheets, pillows, couches or anywhere in the home that needs a bit of a boost. Room & Linen Sprays lasts longer when sprayed directly onto fabrics.

To use, shake well and spray high into the air or 30cm from fabrics. We recommend testing on an inconspicuous part of any textile before use. For external use only.
View full details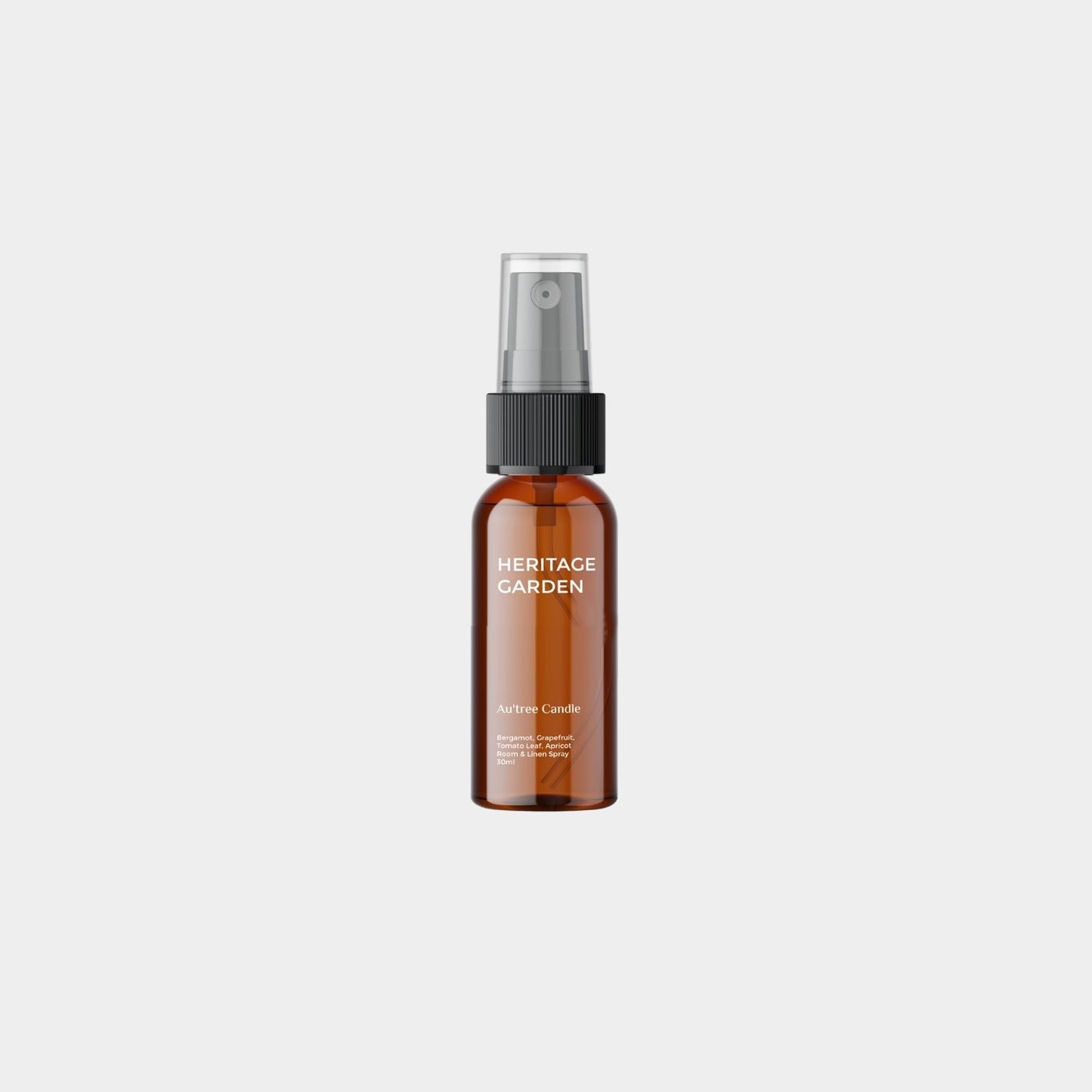 Greeting Card

Buying a gift for someone special? Complete your present with a greeting card and a personal heartfelt message.

Add to cart

Honeycomb Wrapping

The honeycomb paper wrap is a spectacular option when you want something far more sustainable and beautiful. It is made of Kraft paper- fully recyclable and biodegradable.


Add to cart

Paper Bag

Au'tree paper bag for all your gifting needs. 

Add to cart