Regular price
Sale price
RM190.80
Unit price
per
Sale
Sold out
Share this
Small, yet mighty, this innovative waterless diffuser features a built-in nebulizer that releases a burst of undiluted mist designed to quickly and effectively disperse your favorite aroma into a space through a light but powerful vapor, the nebulizing diffuser purifies the air through natural essential oils in their purest form while creating an ambience of well-being, no matter where you are.
The difference with nebulizing technology compared to heats or water methods of diffusing essential oils into the air is that the oils are not diluted with water, so the therapeutic benefit of the essential oil is maintained. Since it's self-contained, there are no leaks and no mess to clean up. Additionally, no water is needed for this diffuser to permeate wonderful scents into the air.
If you've never experienced the ultra-calming effects of Sun & Young Nebulizing Diffuser, prepare to be converted to the purest form of aromatherapy ever. Refined and compact, this state of the art essential oil diffuser does not require heat or water to diffuse fragrance into the air. It will instantly transforms any room into a place of total serenity and relaxation. An innovative personal aromatherapy diffuser for your car, work desk, bathroom, or any small space.
Highlights:
Waterless
No water required. Direct attach essential oil bottle (5ml/ 10ml/ 15ml/ 20ml) to the nozzle. Please use only pure plant based essential oil


Leak Proof Design


When the machine is titled 45°, it automatically stops working
Cordless
No cords hanging around. No mess. Charging with

 

DC USB 5V 1A


Smart On


Hold for 2s to turn on immediately without leaving sight, safe for driving



Rechargeable
2000mAh lithium-ion battery. Can last up to 72 hours


Compact Size
Diameter 7cm * height 12.6cm. Can fit in car's cup holder


Light Weight
275g only


Nano Atomization
Atomizing the essential oil into a mist of tiny particles. No heat and water required


LED Light
Colorful Led light. Can be turn on/off.


Low Noise
- 30~40dB
Product Specifications: 
Dimensions

7*12.6 cm

Weight

275

Power

DC USB 5V 1A

Battery Capacity

2000mA

Intermittent Mode

15s, 30s, 60s

Timer Mode

1H/3H/6H/Default 8H

Essential Oil Capacity

5ml, 10ml, 20ml

Light

7 colours

Application Area

Approx. 10-80m2

Accessories

Nebulizing Diffuser*1, USB cable*1, Empty 20ml essential oil bottle*1,Manual*1

Warranty

Basic Plan - 2 months 


ATPP (Aurum Tree Protection Plan) Protect up to 6 months

CLICK >>>LEARN MORE ABOUT ATPP
View full details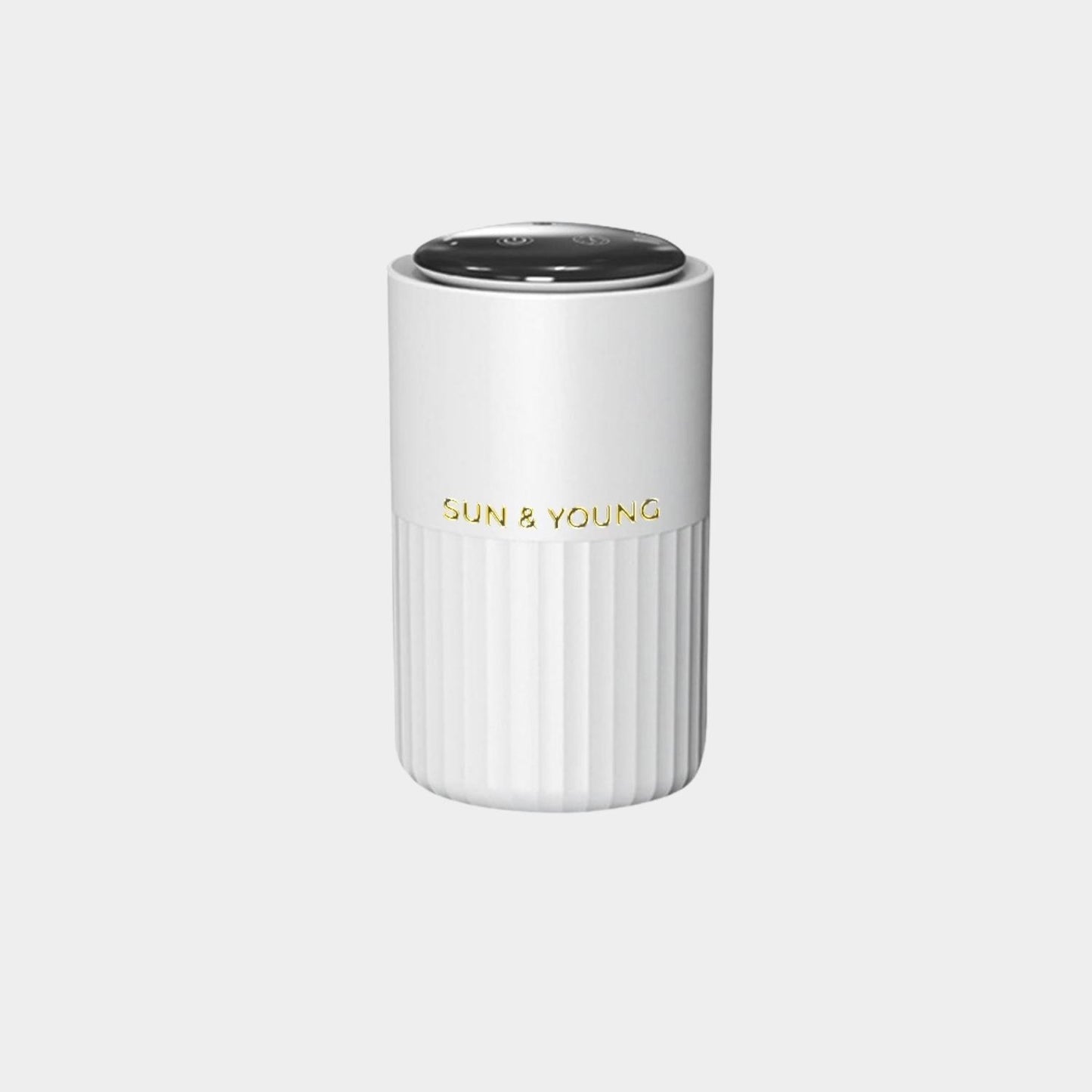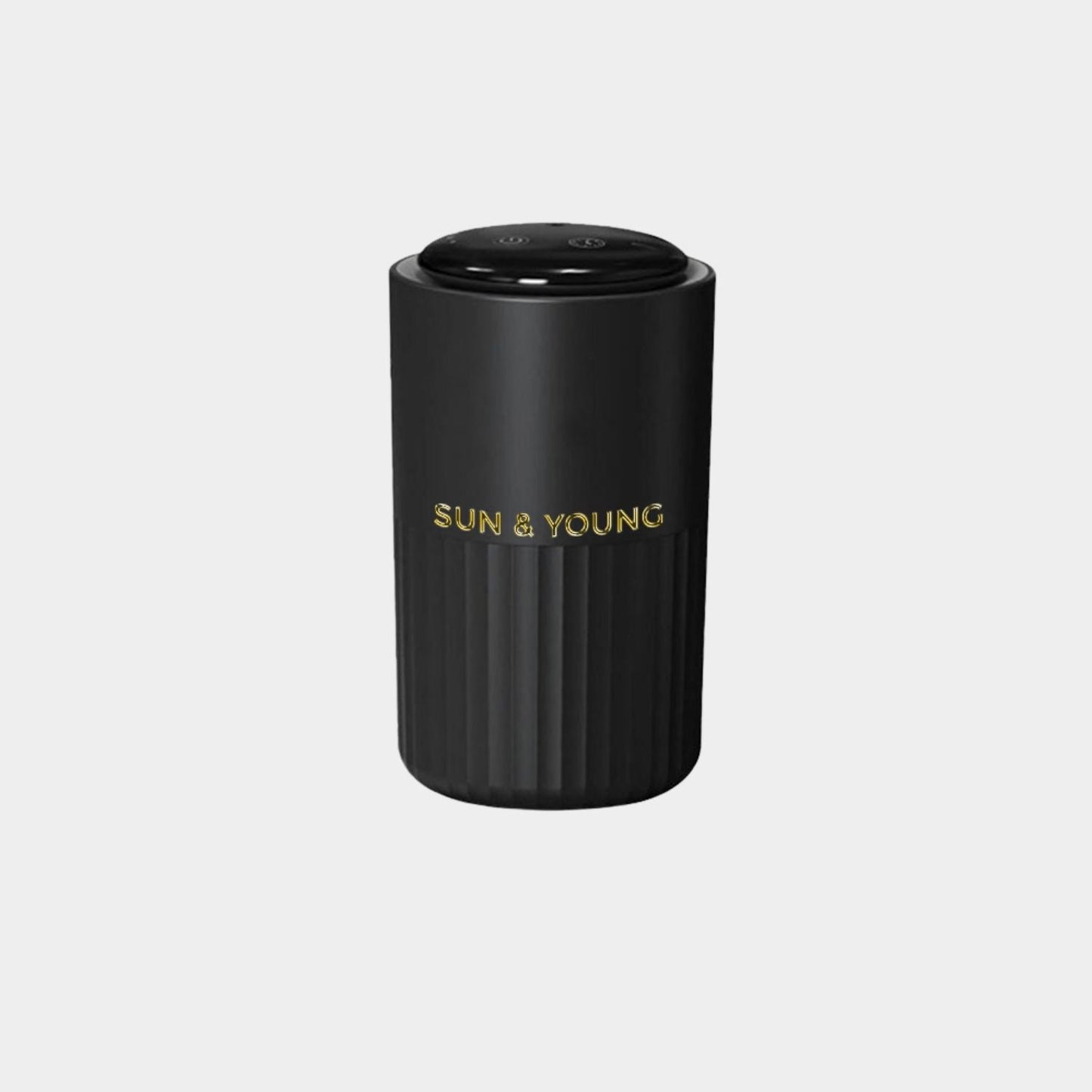 Greeting Card

Buying a gift for someone special? Complete your present with a greeting card and a personal heartfelt message.

Add to cart

Honeycomb Wrapping

The honeycomb paper wrap is a spectacular option when you want something far more sustainable and beautiful. It is made of Kraft paper- fully recyclable and biodegradable.

Add to cart

Paper Bag

Au'tree paper bag for all your gifting needs. 

Add to cart